The band-name came from a Looney Toons character, Bugs Bunny's arch-enemy!

Can you write a short piece about Elmer Fudd? Do you have any photos, flyers, posters, press-cuttings or any other memorabilia? If you do, please send us an email and we'll tell you what to do next. If you don't want to part with your cherished memorabilia, good quality scans or photos would be gratefully accepted so that we can update this page and the archive in general. Click on 'Contact' at the bottom of this page.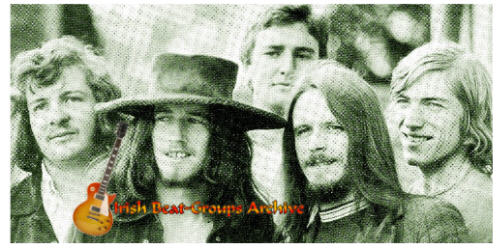 From left: Philip Donnelly, Bernard White, Keith Mansfield, Jody Pollard, John Donnelly
~ thanks to Jody Pollard
Town/Village/County:

Vocals: Bernard White
Lead Guitar: Philip Donnelly
2nd Guitar: Jody Pollard
Bass: Keith Mansfield
Drums: Jimmy Mahon / John Donnelly
Manager: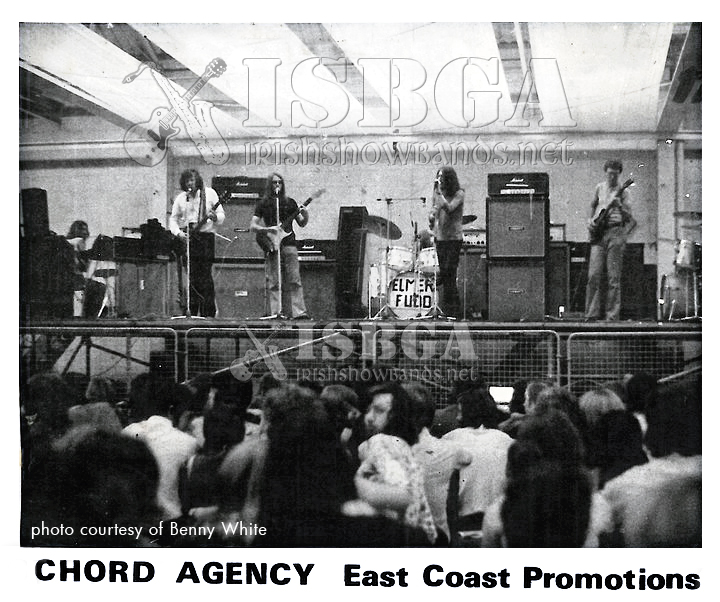 Mansion house 1970: Nicky Ryan (sound), Philip Donnelly, Jody Pollard, Benny White, Keith Mansfield.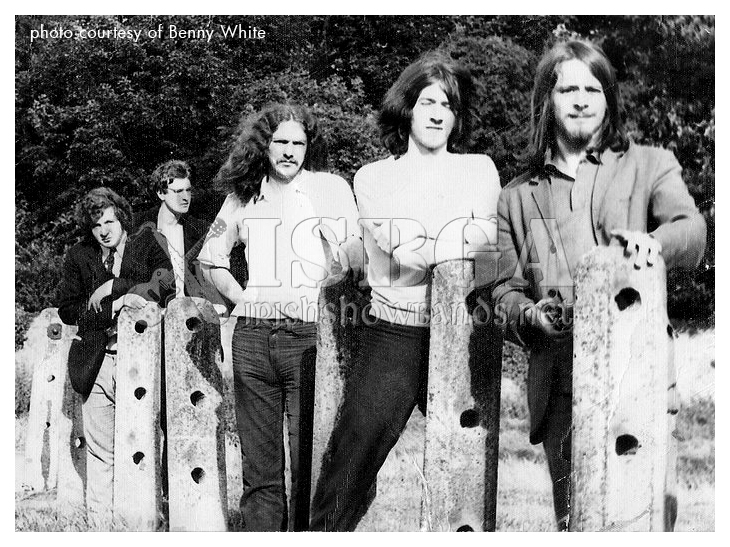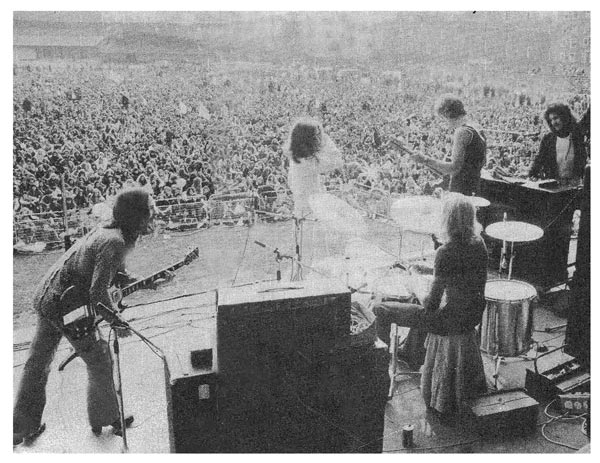 Fudd (they had dropped "Elmer" from their name) playing to 20,000 rock fans at The Oval cricket ground in England.
From left: Jody Pollard, Bernard White, John Donnelly, Keith Mansfield, Dave Lennox.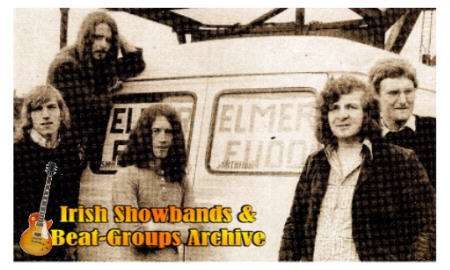 From left: John Donnelly, Jody Pollard, Bernard White, Philip Donnelly, Keith Mansfield
Gateway | Beat Groups Home | Beat Index | Contact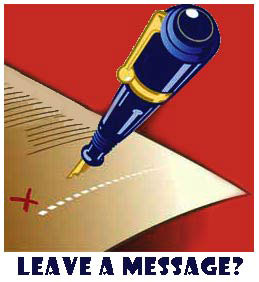 © francisk 2001-2010