The
Casuals

If you can write a brief paragraph about Dawn Knight & The Casuals, if you can name some or all of the band-members or if you have a different photo of the band, please let us know so that we can update this page. Click on the 'Contact' link at the bottom of the page.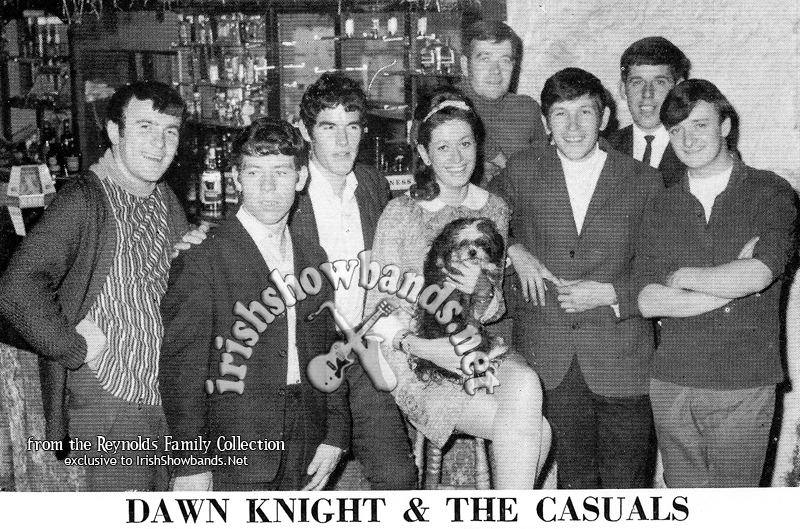 From left: Benny Lamb, Terry Dynes, Tony Cannon, Dawn Knight, Matt Ferguson, Colm McQuaid, Frank Murphy, unknown
Town/Village/County:

Lead Vocals: Dawn Knight
Lead Guitar:
2nd Guitar:
Bass:
Trumpet:
Sax/Clarinet: Tony Cannon
Trombone:
Drums: Vinny O'Donnell
Manager: Pat Campbell
Discography: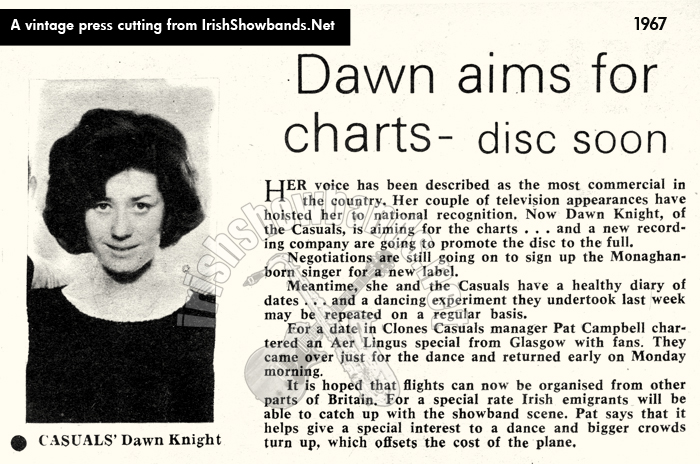 Listen to Dawn sing 'I Hate To See You Cry' on our
'60s Jukebox!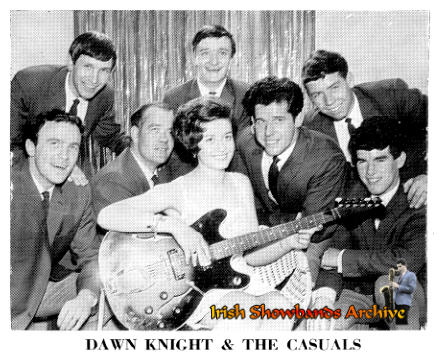 Gateway | Showbands Home | Beat Home | Contact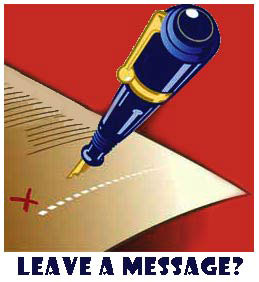 © francisk 2001-2012