Jim Farley & The
Tophatters

A commendable project by Jim Farley and T. J. Byrne but unfortunately, expecting promoters and ballroom owners to pay for 23 performers was never going to work when they were used to paying for 6 and 7-piece bands.

If you would like to write a piece about Jim Farley & The Tophatters, if you can fill any of the spaces in the line-up or if you have a different photo to those on this page, please let us know by clicking on the Contact button below. Comments and memories of friends, band-members and fans will be published on this page.

Related: Jim Farley All-Stars, The Mexicans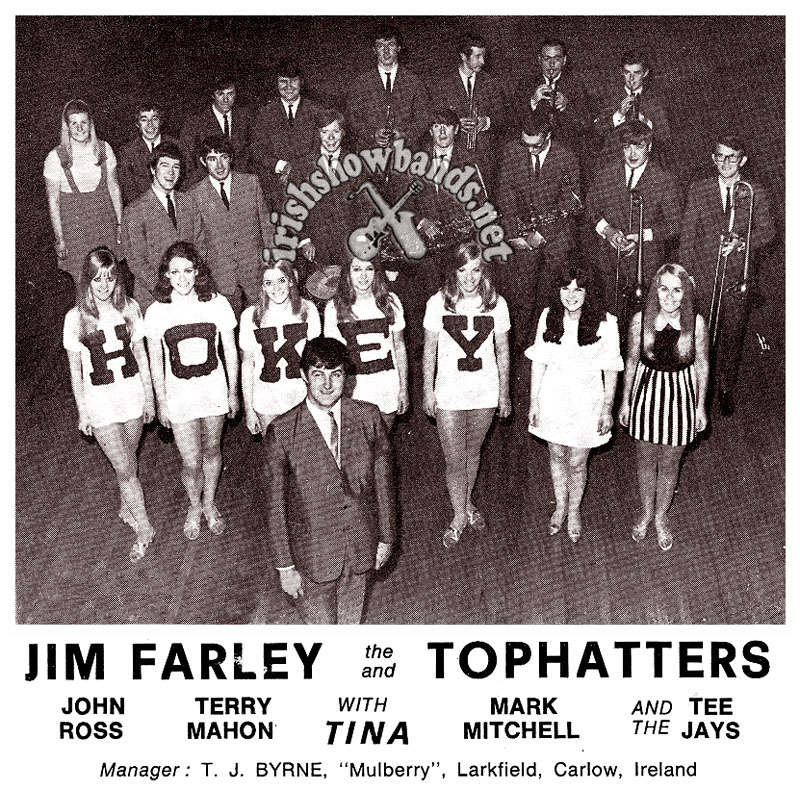 Back: Rita Madigan, Barney Skillen, Micheal Keane, Frank Doyle, John Farley, Marco Petrassi, unknown, unknown.
Middle: John Ross, Mark Mitchell, Des Reynolds, unknown, unknown, Bob Steele, Johnny Anderson.
Front: Jean Burke, unknown, Stephanie Elliott, unknown, unknown, Terry Mahon, Tina, Jim Farley (Thanks to Joe Dodd).